Health Benefits
With our GMO free grass-fed cows we produce an even healthier premium quality milk.
Thanks to its content on polyunsaturated fatty acids which are essential for humans (Omega-3 a.k.a a-linoleic acid is part of it) our UHT milk has a real nutritional interest and positive impact on health.
Not forgetting that our milk has all the Calcium needed for our kids to grow stronger and healthier!*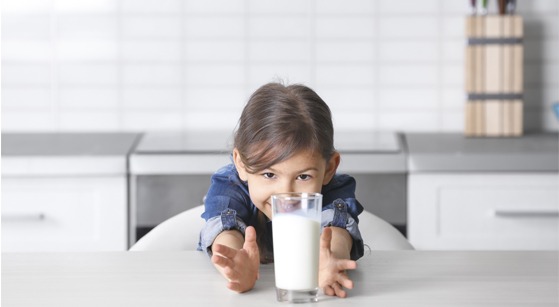 Why Omega-3 is so important?
It reduces the risk of bad cholesterol and therefore cardiovascular diseases too.

It is necessary for the good development and function of the retina, brain and nervous system.
Prevents inflammatory or autoimmune diseases.
Prospérité Omega-3 content
VS Conventional Milk
Prospérité UHT milk presents 0.9%** of Omega-3 compared to conventional UHT milk that has a content of Omega-3 of only 0.6% (Eurofins analysis).

Saturated fatty should negatively affect health, that's why we propose premium grass-fed cows UHT milk with only 68% of it! (compared to 70% in conventional milk).
*500 – 800 mg/day with just two bowls of our premium UHT milk!
**Grazing milk could contain 1% of omega-3.
*** French Agency for Food, Environmental and Occupational Health & Safety.
Source : VIA LACTA milk analysis (july 2019) EUROFINS. – Bulletin Académique des Vétérinaire France 2016 Tome 169 N°3 – Société Française de Nutrition – ANSES – AFSSA
All In accordance with the recommendations of the health authorities: