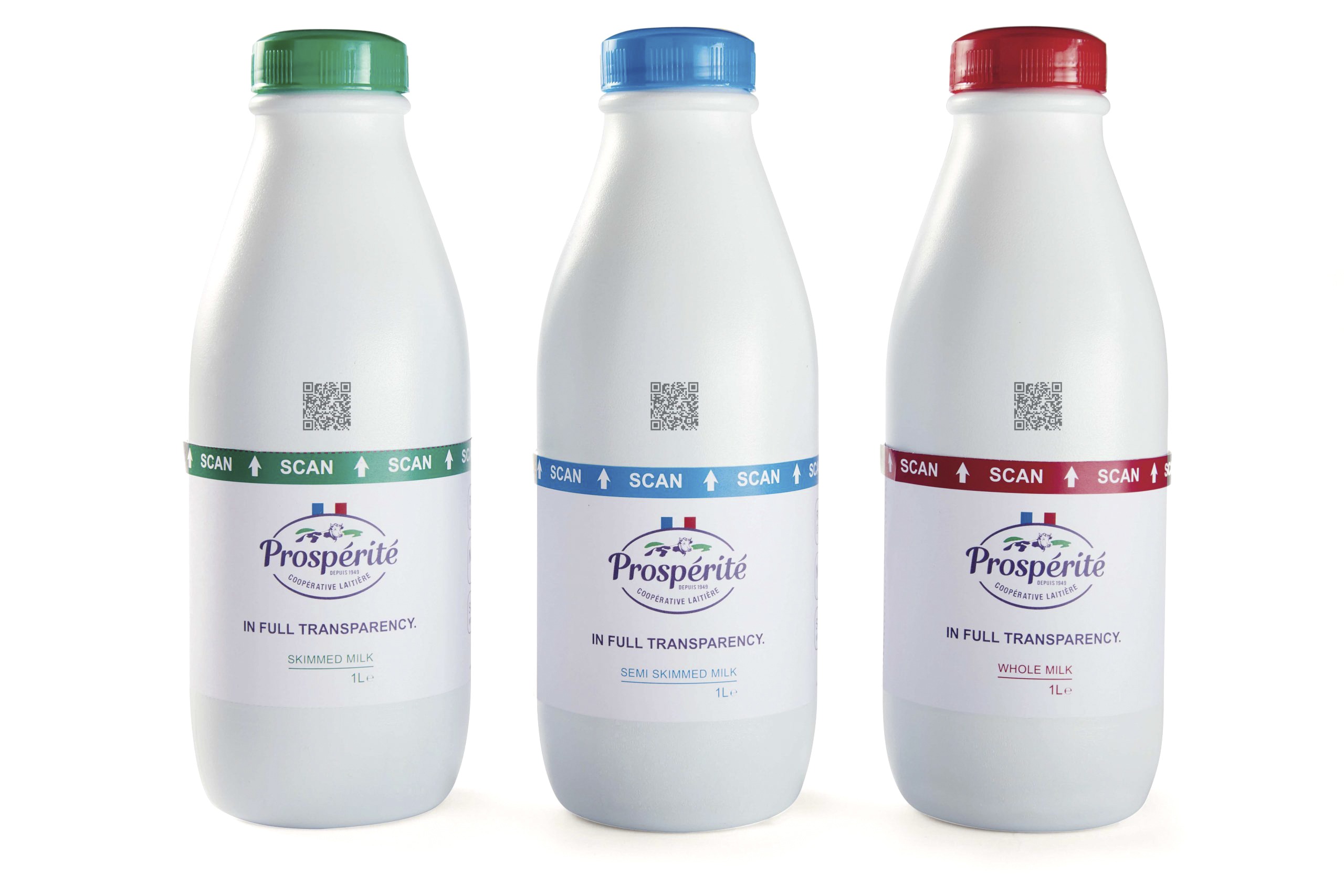 Connected Milk Range
IN FULL TRANSPARENCY
Convinced that the future is focused on total transparency from the fields to the shelves stores, we went further in our CSR commitments by tracking and auditing in real time by BLOCKCHAIN our eco-responsible milk from grass-fed cows collection. Milk that goes in the bottles of this really unique range of Prospérité's UHT milk family, a true world first!
Thanks to the dynamic* QR codes printed directly on the bottles, consumers and professionals will be able to have access to all traceability and audit information in real time of their milk!
Click here to see the full video that explains it all!
Grass-fed Cows Milk Range
THE ICONIC TRIO OF THE PROSPÉRITÉ'S FAMILY
In 2017, this range of milk was the first of the brand to be launched with the eco-responsible specifications of the milk from grass-fed cows collection based on the CSR policy of the cooperative called Via Lacta.
Being the 1st choice of our consumers, this range is available in 1L and 500 mL and 3 different recipes: Whole, Low Fat and Skimmed.