The organic bottle joins the Prospérité family!
Prospérité's new organic range comes to light for committed consumer that choose more eco-friendly and healthier products.
The development of Prospérité's organic range is perfectly in line with the brand's commitments, offering the "must have" of organic UHT milk for those committed to eco-responsible products.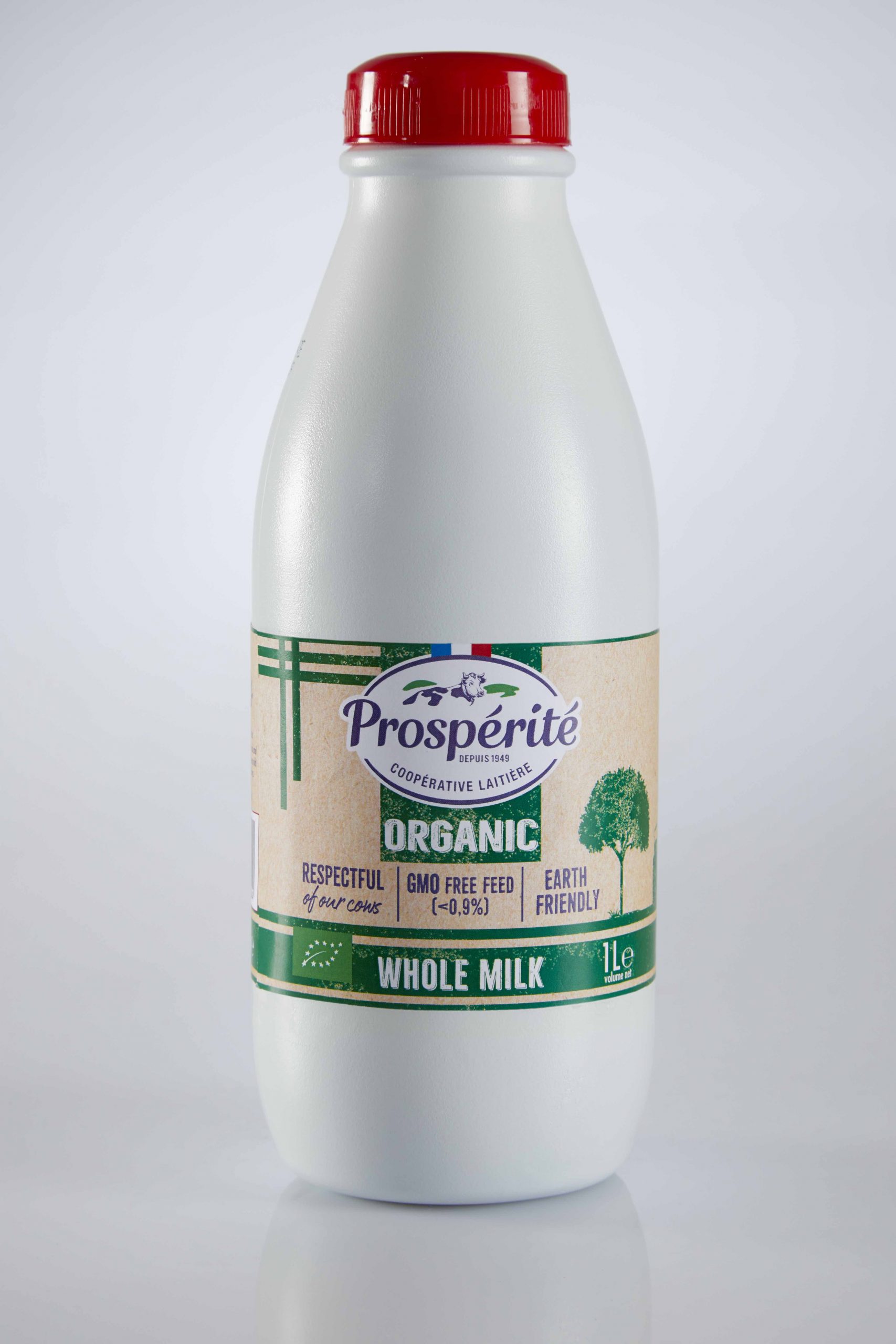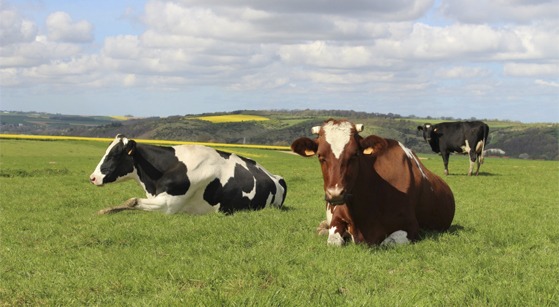 Prospérité organic UHT milk has qualities at all levels!
Healthy product
Organic farming guarantees a milk production without chemicals.

Consumers preserve their health by committing to a healthier lifestyle.
GMO free fed cows
In organic farming, the use of genetically modified organisms (GMOs) is strictly prohibited in the cows' diet.

Furthermore, farmers prefer food autonomy or choose a local feed supply.

The cows of our cooperative are therefore fed on grass, supplemented with 100% organic feed.

This helps preserve the grassland landscape while producing high quality organic feed for our cows and thus Prospérité's premium organic UHT milk.
Better for our Earth
Organic agriculture protects the land and limits erosion,

Moreover, it permanently acts to preserve water and biodiversity.
Better for the well-being of our cows
Prevention is our top priority. That is why by controlling the external environment (soil, housing…), the feed, we take care of our cows as we should.

Cows are treated through homeopathy and/or aromatherapy.
It is certified!
Our UHT milk is certified by the label Ecocert.

Each certified farmer is audited once per year without warning in order to verify the quality and the validity of its organic production.